We Can Help with Your Website
Who Has Time to Work on a Website?
In today's fast-paced environment, you have your hands full with your core job functions.
Maintaining  website content requires learning special software and takes time away from your main duties.  The software is technical, finicky, and sometimes very frustrating.
Yet if you don't maintain the website, outdated content can leave a bad impression on website visitors.  The visitors might be your peers, your readers, or even a grant committee.
We Understand Websites
We've been designing, building, and maintaining websites since 1997 and understand how they work under the hood.
Who We Serve
Writers

Click here to learn more.
The rise of self-publishing has pushed book marketing into the writer's lap.WordPress is one of the leading platforms today for author's websites.  We've been working with it since 2007, and have setup over 70 WordPress websites.  One of our specialties is training people to use WordPress – our free e-book on WordPress is in the right column of this page.
Services:
Consulting on how to improve your WordPress website content, function, and navigation
Guidance on how to coordinate your WordPress website with your marketing plan
Consulting on whether something is possible/practical in WordPress, and how to do it
Design, creation, and retouching of images for your website
Training on WordPress – from tutorials to simple questions
Faculty and Staff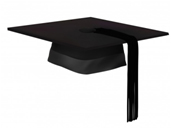 Click here to learn more.
We have over 20 years experience working with universities and colleges.  Shelldrake's staff understands the politics of universities and colleges as they relate to websites (particularly WordPress) and IT support.We have extensive experience dealing with their enterprise IT teams, whether it's a one IT staffer at the department level or a big centralized IT shop with hundreds of staff.In short, we speak geek and can translate between the IT groups and faculty and staff.
Services:
Content editing for existing WordPress websites, including writing and editing content, design of custom templates, photo retouching, online forms, untangling a mangled page
Consulting for WordPress websites, including communications strategic planning and navigation review and advice
Custom-designed training materials – illustrated handouts on specific WordPress topics, in PDF format and screen videos on specific WordPress topics
WordPress mentoring – advance your WordPress skills and ask questions by email when you get stuck
Statistics for tenure packages and grant applications – we can show you how to look up these website statistics (this requires special software)
We're a Click Away
Contact us today to learn how we can help you with your website.